Radiall
Radiall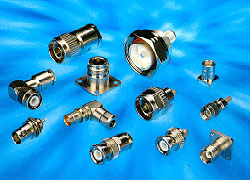 RADIALL, headquartered in Paris, France, is a leading worldwide supplier of RF connectors serving the datacom, telecom, commercial avionics and military/aerospace markets. Today, with business activities in 40 countries, the company is a global leader in the field. RADIALL competencies include antennas, coaxial connectors, coaxial cable assemblies, microwave components, fiber optic components and other connector solutions.
KOAX – STECKVERBINDER
BNC
50 and 75 Ohms bayonet system, standard and commercial series
TNC/TNC 18
50 and 75 Ohms screw-on,
standard and commercial series
DIN 1.6/5.6
75 Ohms screw-on, snap-on and slide-on series
N series
50 and 75 Ohms screw-on, standard and commercial series,
low intermodulation models, slide-on models
DIN 7/16
50 Ohms screw-on, low intermodulation
HN
50 Ohms screw-on
UHF
50 Ohms screw-on
C
50 Ohms bayonet system
LC
50 Ohms screw-on
ADAPTER
Between series
More than 95 combinations of different interfaces 50 and 75 Ohms
Adapters finder guide
Combinations of different interfaces (50 & 75 ohms)
PUSH ON
Quick and easy mating with standard screw-on and bayonet connectors
APPLICATIONS
Civil/commercial and military avionics equipment
Instrumentation
WIRELESS communications (GSM/PCN/PCS)
Medical
Videocommunication
Missile systems
Space
Automation
Datacommunication / LAN
Nuclear
Professional radio television broadcasting Transports
Automotive
LWL Lichtwellenleiter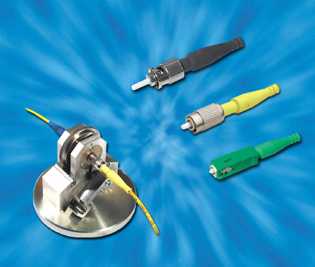 Connectors are designed to accept a variety of fibre and cable types including ribbon fibre and specialist fibre constructions. With extensive termination facilities in Europe, America, Africa and Asia we are able to offer a global service for cable assemblies and cable harnesses.
Data Bus Components – Quadrax and Twinax
Quadrax and Twinax contacts
download the catalogue (78 Kb)
APPLICATIONS
Quadrax contacts
Ethernet FDX 100 ohms cable
Concentric Twinax contacts
MIL-STD-1553B data bus 77 ohms cable
ARINC 629 data bus 100 ohms cable
Mikrowellen-Komponenten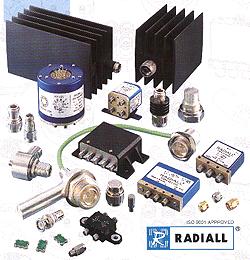 Koax-Abschlußwiderstände
Koax-Dämpfungsglieder
Relais und Schalter
Koax-Koppler
Andere Koax-Komponenten
Antennen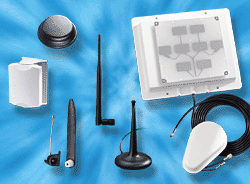 Terminal Application Products
Mobile Application Products
Small Base Application Products
Mid Base Application Products
• OEM Roof Mount Antennas
• OEM Glass Mount Antennas
• Blue Tooth Stealth Blade TM Antennas
• Aftermarket
Satellite Radio Application Products
Produktübersicht
Multipin and filtered connectors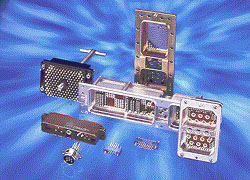 LuxCis™ Fiber Optic Interconnect
EPX A & B rectangular connectors
Rack and panel series
Rectangular miniature series
Circular series
High Voltage Multipin Connectors
Filter and transient suppression
Custom connectors
Filtered connectors

APPLICATIONS
Commercial/Military aircraft
Ground support equipment
Videocommunications
In flight equipment
Power circuits
Macine tools
Radar systems
Test equipment
Medical
Black boxes
Missiles
Transportation
Flight simulators
Telecommunications
Railroads
Data Bus Components – 1553 Data Bus Harnesses & Jumper Cables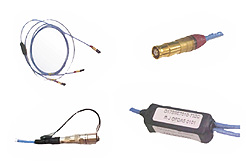 1553 Data Bus Harnesses & Jumper Cables
download the catalogue (728 Kb)
APPLICATIONS
Aeronautical applications
Fully compliant with MILT STD 1553 B requirements
The reliability of data bus networks highly depends on the number of connections. Using in-line couplers can dramatically improve data bus performance, since it will decrease considerably the risk of transmission interference.
• BOEING qualified
• Available with or without connectors
• Up to 4 stubs per coupler
• Complete harnesses any type and cable length
• Production 100% tested for electrical performance
• Can be supplied with or without internal terminators
RT.RTX Connectors for MIL-STD-1553B bus in
conformity with AECMA EN 3716
CCM Modular circular connector offering numerous modules, combinations with a mix of signal, power, coaxial and fiber optic, contacts within one shell
Laboratory plugs, sockets and leads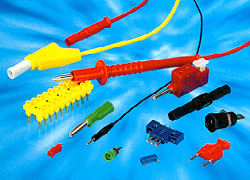 Electronic test accessories
Banana plugs and jacks Ø 2 mm – Ø 4 mm
Adapters, test probe, wire grips, jumpers
Adapters and patch cords
Soldering sleeves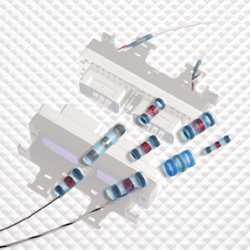 Soldering sleeves
MIL-S-83519
download the catalogue (397 Kb)
NAS-1745 and 1746
download the catalogue (385 Kb)
IST 255
download the catalogue (422 Kb)
SPECIALS
Radiall's goal is to provide an advanced capability of designing and manufacturing specials for unique customers requirement.
We can generate new designs or reverse engineers
designs that have been obsolete.
Obtaining the catalogues:
Leftclick = open, rightclick = download.
APPLICATIONS
Mil/Aero
Telecommunication
Automotive
Other electronic applications